An invitation code is a throwaway 13-digit alphanumeric code that is necessary to create to invite and add new connections to your Hubs (Ex. Code for Hub A is ICA0000000000 and Code for Hub B is ICB0000000000 ).
To create a new invitation code in the inPersona DApp:
1. Go to the HealthFi & SocialFi section and select the Hubs section.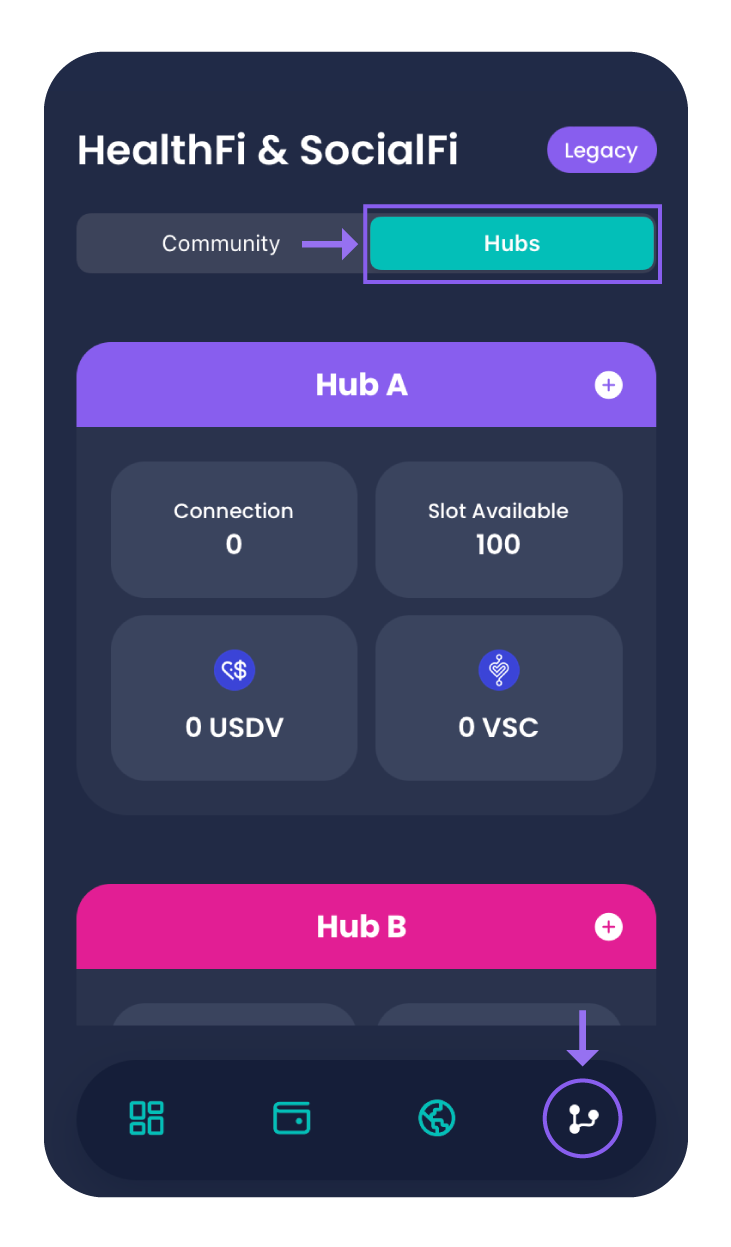 2. Choose the Hub where you want to add your connection and click on the "+" icon, then "Request Invitation code", to generate a new invitation code.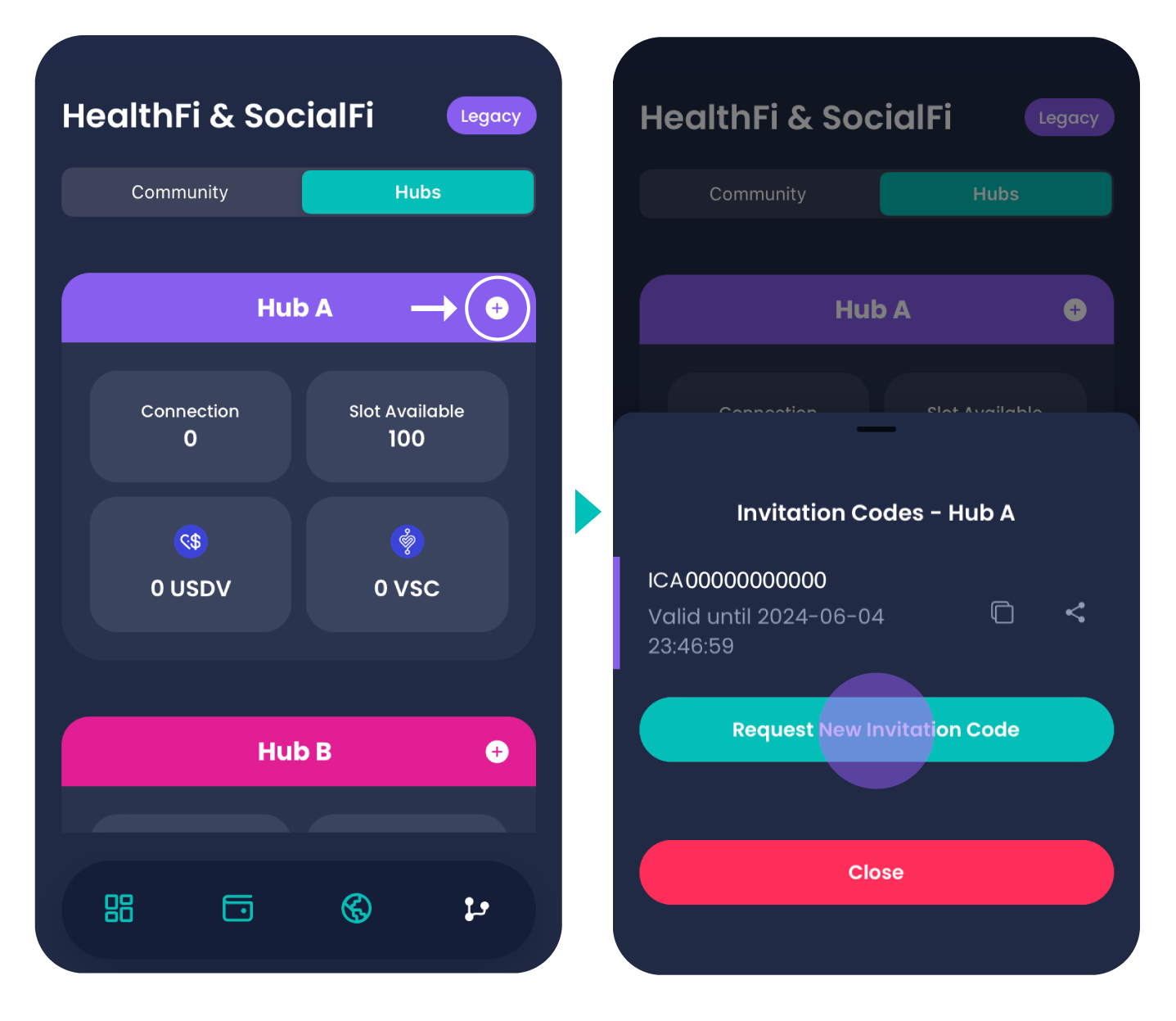 3. Once created, you can copy or share the code with your candidate connection.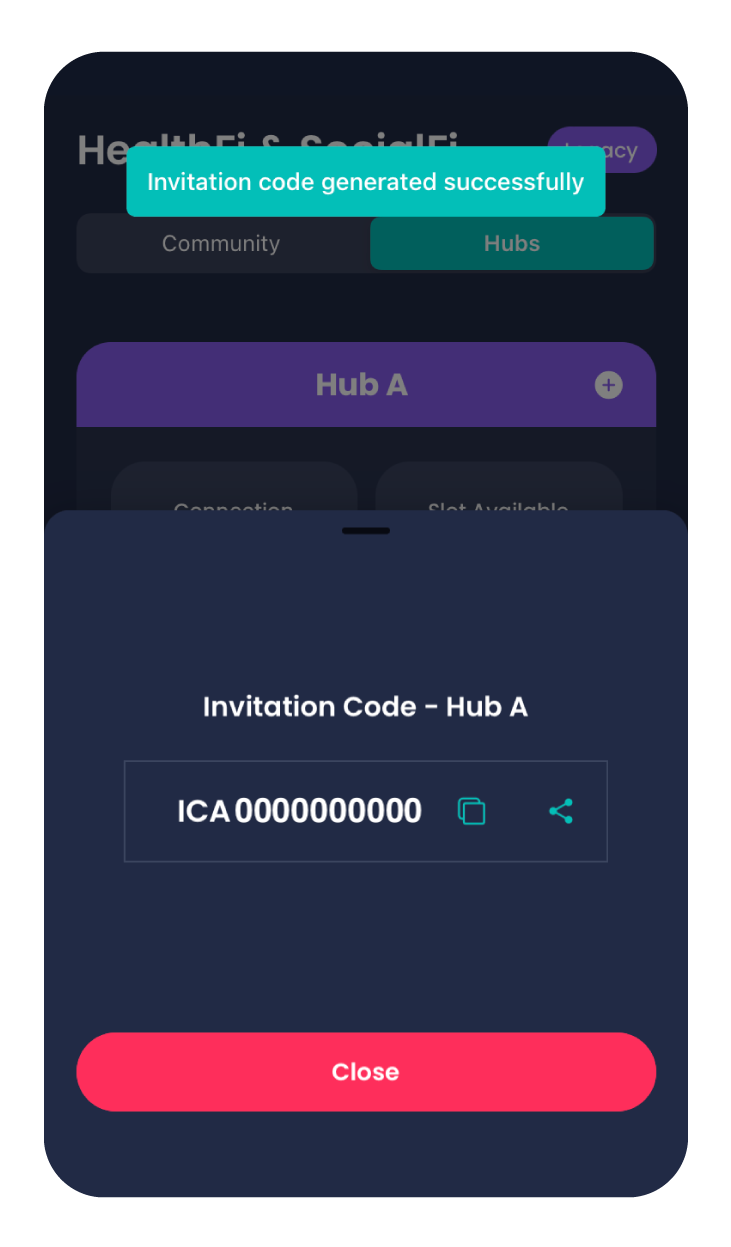 All of your unused invitation codes can be found in the "Profile" section of your inPersona DApp, under the "Voucher and Promos" section and expires after 12 months.
Please note:
To be able to create an invitation code it is necessary to have a Pro/Legacy Hub Console subscription.