1. Access the inPersona store.
2. Select the Data-NFT you wish to purchase. Check the info, select the number of NFTs you want to buy and click on "Buy now".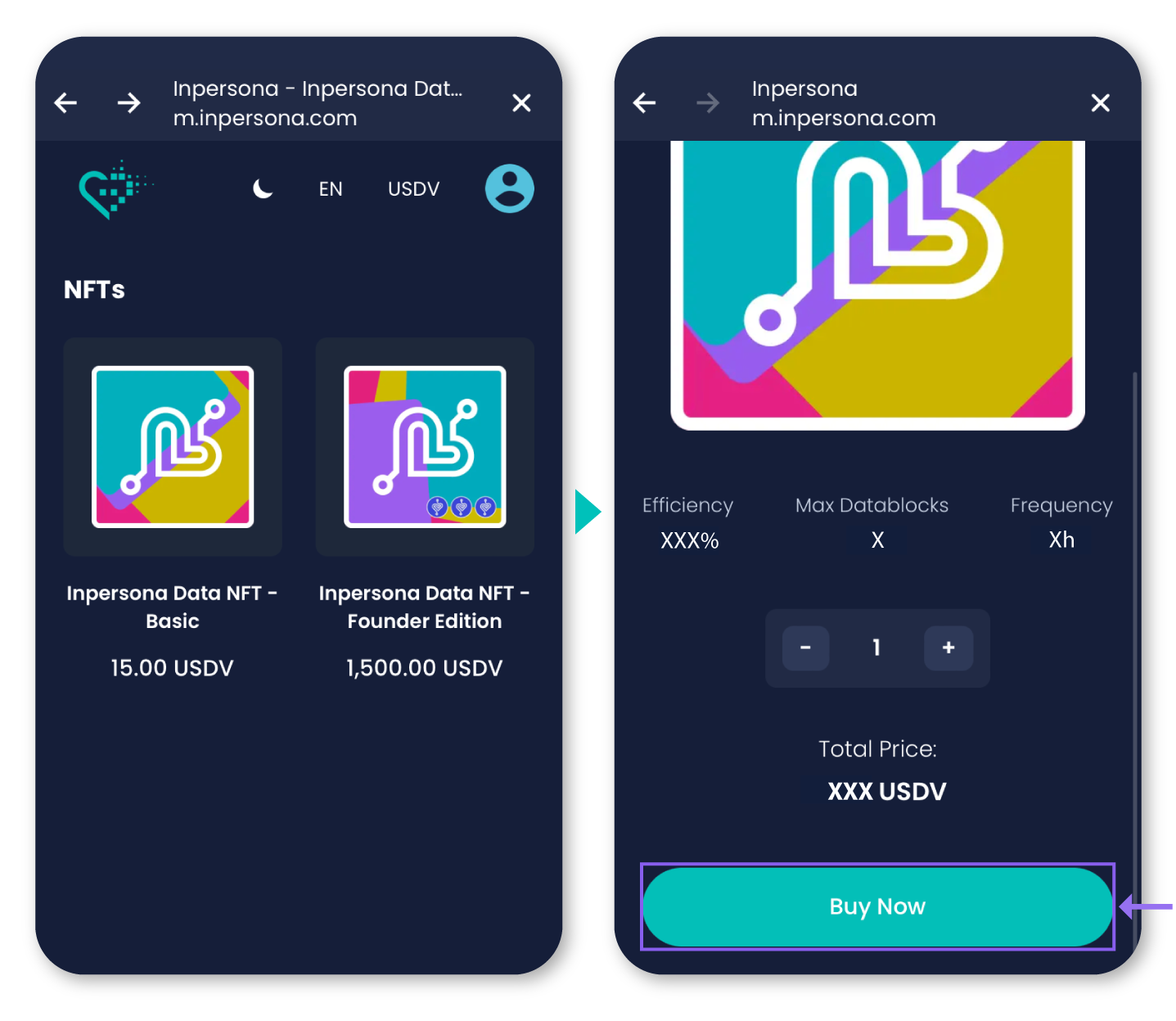 3. In the recap page, you can insert the Voucher Redemption Code, if you have one; in this case, click on the "Have a voucher" link, located above the Subtotal and Total. Insert the Voucher Redemption Code in the field that appeared and click on "Apply".
4. Click on "Continue" once you're ready.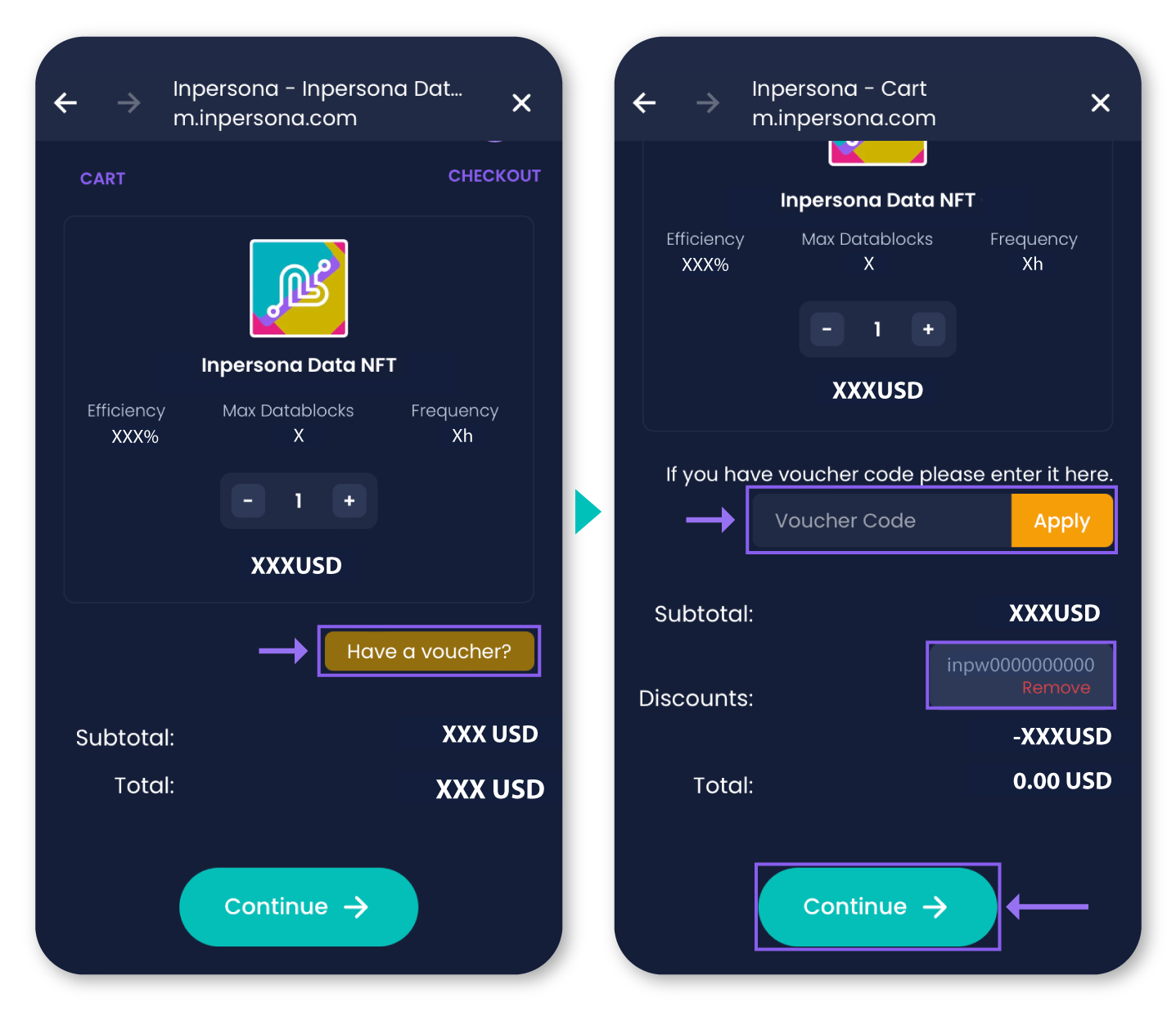 5. If you are buying the NFT without a redemption voucher, choose the payment method and enter the "Wallet Address" of the crypto wallet which will be the destination address for the purchase and click "Complete purchase".
Please note: The DApp will show your Crypto Wallet address by default.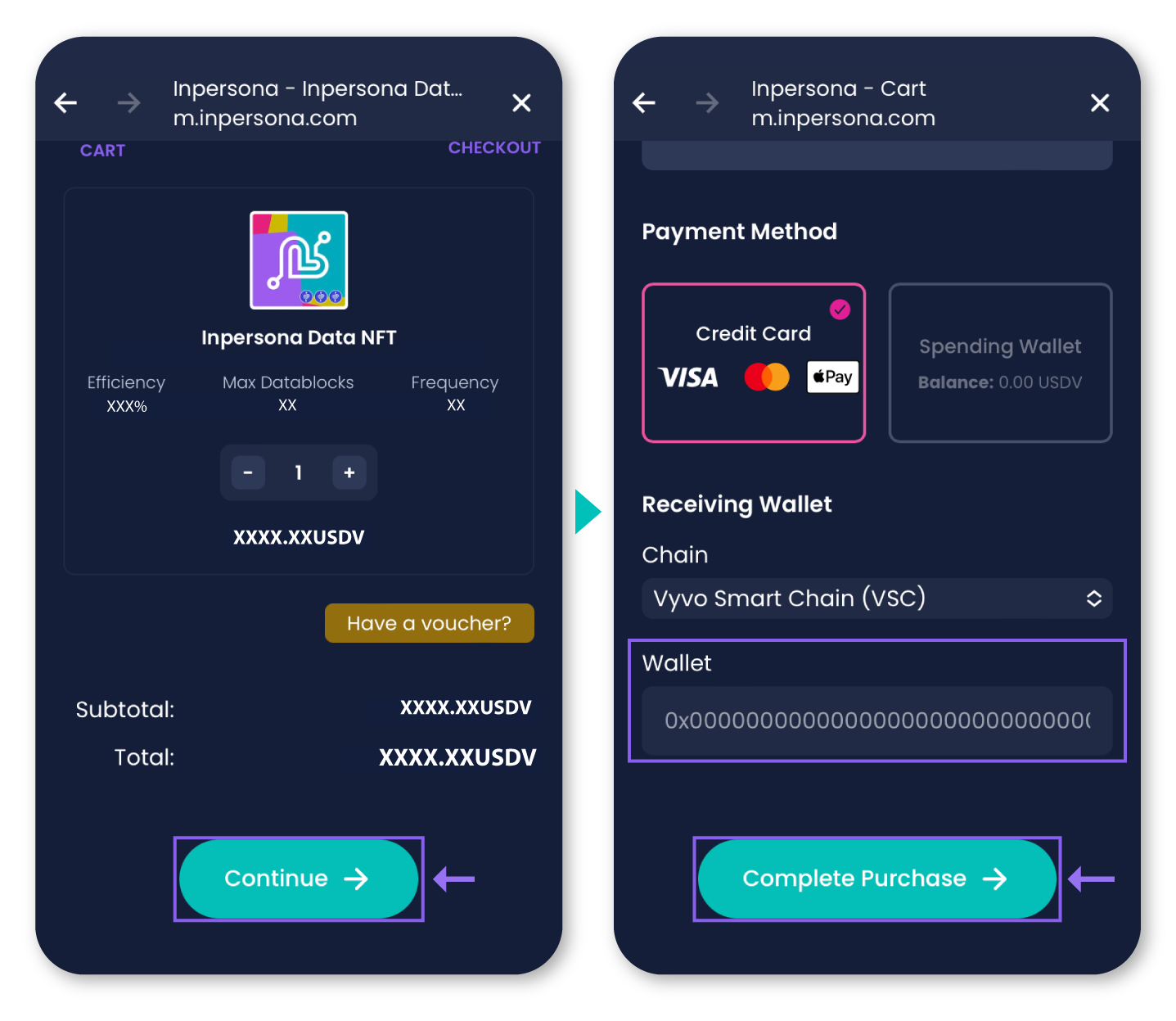 6. Insert your payment information to conclude the purchase.
Please note:
There is no limit to the number of Data-NFTs that can be minted on the inPersona DApp by one user as long as they are available.
There is a 5,400 USD lifetime cap for Data-NFT minting Without Wert KYC and a 21,600 USD weekly cap for Data-NFTs minting With Wert KYC.