To redeem an NFT from the inPersona shop, follow these steps:
1. Visit https://m.inpersona.com.
2. Select the kit/pack desired depending on the NFT you can redeem with your voucer, remove the add-ons and click "Buy now."
3. Review details, apply Voucher clicking on "Have a voucher?", insert the code and click Apply, then Continue.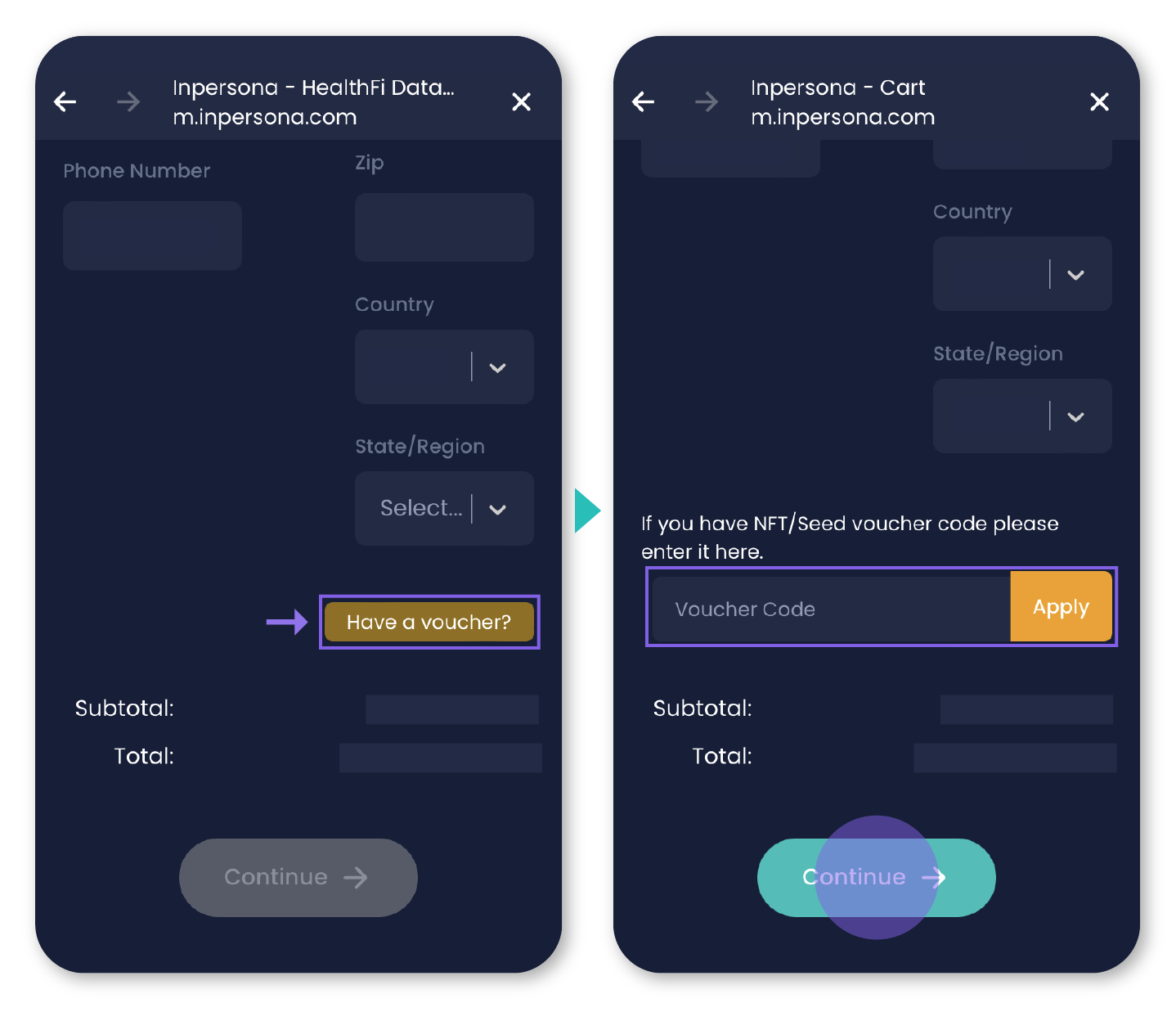 4. Accept terms & conditions, then click "Complete purchase".
Please note:
One Voucher per transaction.

Payment methods vary by country.

No limit on product quantity per user.