Go to inPersona Store and log in to access the shop.
Select the NFT your voucher is for, verify the information and select the number of NFTs you want to buy, and click on "Buy now".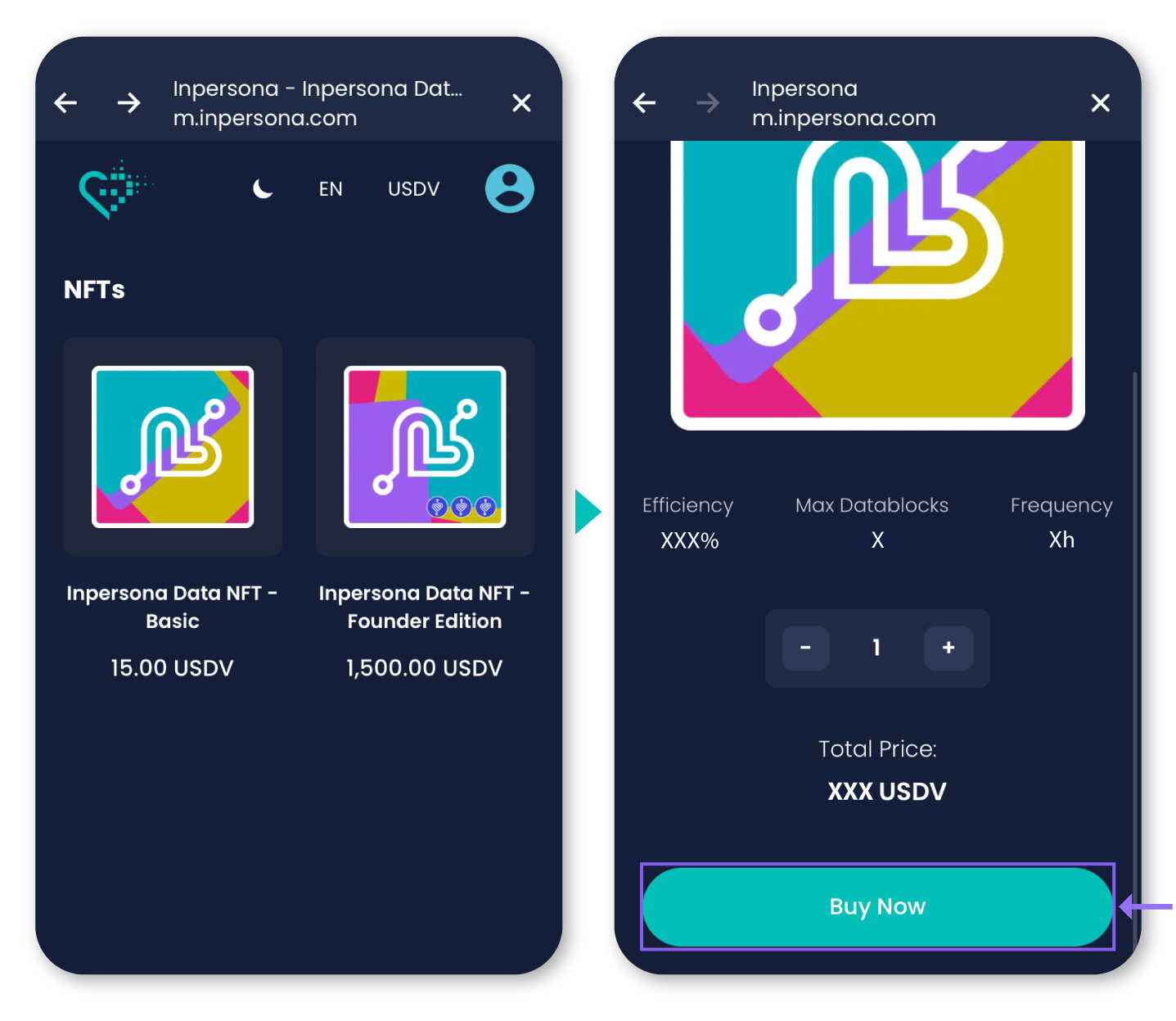 On the review page, click on the "Have a voucher" link, located above the Subtotal and Total.
Insert the code in the text box that appears and click on "Apply".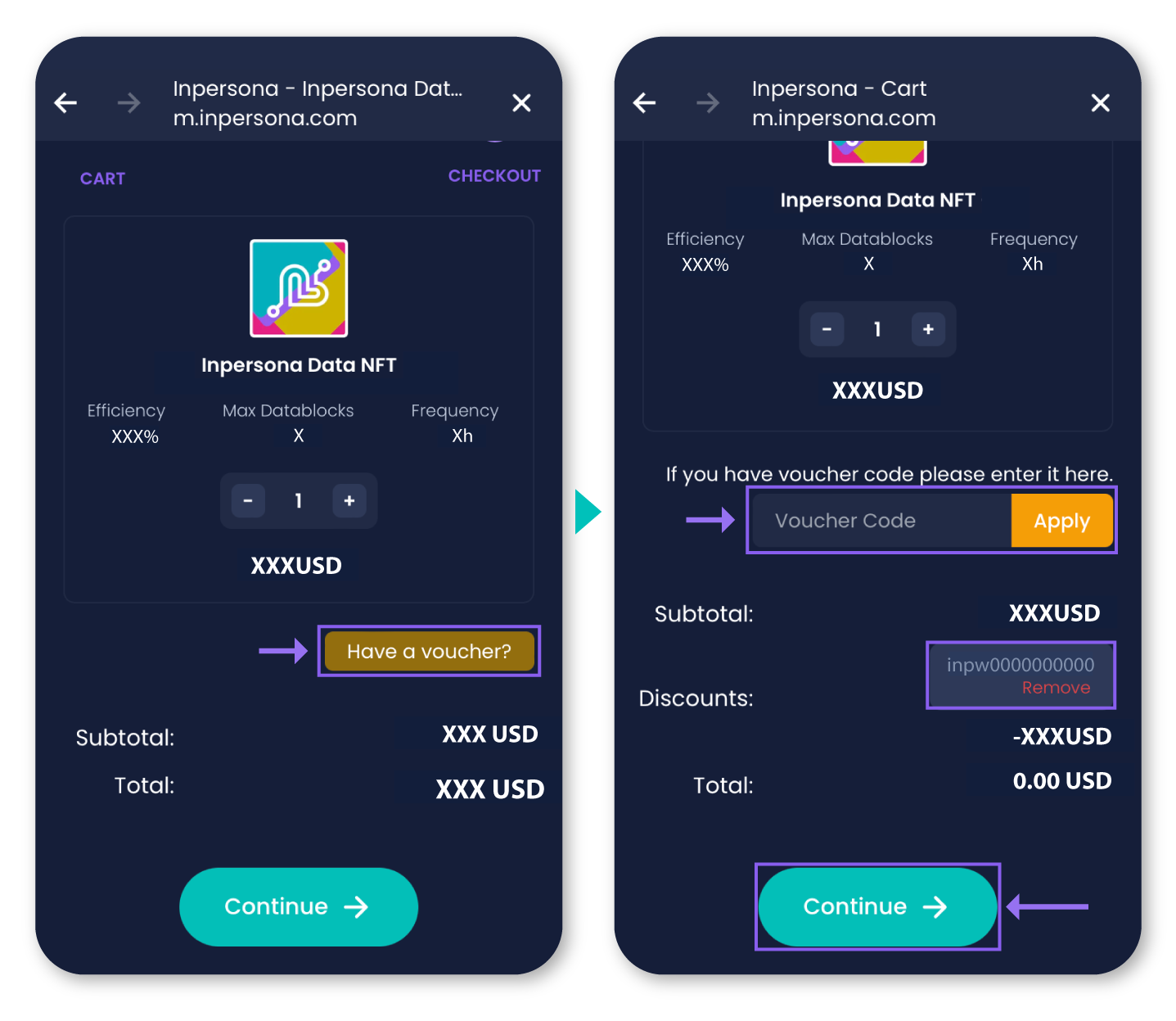 Proceed to finish your order normally, and you will receive your NFTs covered by your voucher.